Click LIKE to Follow us at Facebook
Forex FBI review as below:
http://forexfbi.com/forex-robots/leo-trader-pro-ea-review-is-it-worth-it/
ZuluTrader Performance:
http://xztrader.zulutrade.com/trader/36942
Myfxbook Review:
http://www.myfxbook.com/community/trading-systems/leo-ea/387055,1
Youtube Review:
http://www.youtube.com/watch?v=rEEp3Aw3b9E
ForexPeaceArmy Review:
http://www.forexpeacearmy.com/public/review/www.leotraderpro.com
========================================================
http://growyourfortune.eventbrite.sg/#
Grow Your Fortune with Automated Forex Robot EA
L. S. Capital Pte Ltd
Friday, 24 May 2013 from 19:00 to 21:00
12 Arumugam Road, Lion Building B, #05-09
CEO and founder EdwordKhoo@qq.com
Beware Martigale system involved on GBPUSD M15. High chance to get wipe out in just one draw down! There are two other similiar distributors found in selling similiar EA.
Recommended capital US3k for 0.01, US5k for 0.03 and US10k for max 0.06 initial lot size.
CCI setting change to 180 (not 14)
Two new variables for EA ver3.08 just release in May-13
Normal mode CCI cross +/- 180 (not 14) original set of trade
Xtrade - if true CCI cross +/- 100 another set of trade concurrently run (xtra)
ARtrade - if true CCI cross +/- 30 another set of trade concurrently run (Agressive)
3 ATM business model:
1. - EA ver3.08 S$1,500 one off purchase generating average 3% per month
Transferable to another account with S$150 xfer fee.
Previous ver2.07 is control by per computer but new ver3.08 is per trading account
All new client automatically become affiliate partner (AP) will earn 20% commission ($300) for new referral client. But their first referral client comm will give to the higher level recruit agent.
2. - Earn commission from broker agent starfishfx.com upto 8 level commission rate
level 1 - 0.3 pips
level 2 to level 8 all - 0.1 pips
ie if stanard lot size 1.0 then level get US$3 and level 2 to 8 get US$1
3. - New will be seting up a company account is sales reach US$20k profit. With this US20k fund account running the company EA with monthly split profit at 30% to company, 30% to charity, 10% to R&D and last 30% split for all AP.
To quality the 3 ATM business model must
- open account with starfishfx.com
- sell at least 2 copies of EA (no time limit)
Recommended broker
starfishfx.com
(NZ registered company founder from Singapore?)
Soh.GuanXiang@starfishfx.com HP: 96925654
SMS portal
SMS.SG
VPS
BBVPS.com
Share portal
rapidshare.com
Rank as top 5 broker in
http://www.forex.com.cn
=========================================================
http://autoforexsg.wordpress.com/
http://global3atm.com/
http://www.mt4i.com/users/leo0008
Average monthly 4.6% for last 128 days live record.
LS Leo Super EA ver3.08 rev1


Dowbload link

-


http://rapidshare.com/files/102892152/LS_Leo_Super_EA_v3_08-rev1.zip

This super ver3.08 is only for one trading account only. Please submit your trading account number (example: starfishfx 100001) for our authorization and activation. No CID is required. If you have more than one account, please purchase additional license at a member only special reduced price of S$500 per account. For new buyers who purchase before 15 June 2013 will still entitle to one account upgrade to ver3.08 per EA bought. From 15 June onward this ver3.08 will be selling at S$3000 per EA per account, additional license can be bought at $500 per account. Of course, buyer can continue to buy the Basic LeS Leo EA ver2.07E at S$1500, but will not entitle to ver3.08 upgrade unless pay for the price difference.
Backtest results for LS Leo Super EA ver 3.08
1. Leo 3.08 Backtest During Low to Medium Risk Market Condition
http://rapidshare.com/files/4098181905/Leo%203.08%20Backtest%20During%20Low%20to%20Medium%20Risk%20Market%20Condition.zip
2. Leo 3.08 Backtest 2008 Market Crash Condition
http://rapidshare.com/files/1561227833/Leo%203.08%20Backtest%202008%20Market%20Crash%20Condition.zip
LS Leo EA V2.07E Rev4
http://rapidshare.com/files/2899022609/MQLLock_1489_LS_Leo_EA_v2_07-rev4.zip
LS Leo EA V2.07E User Guide
http://rapidshare.com/files/3325340294/LS%20Leo%20EA%20v2.07E%20User%20Manual.pdf
Grow your fortune passively with minimal time & effort, and enhance your financial position TODAY!
Join us on the 24th of May 2013 to find out how to let your Fortune Grow FOR You!
LIMITED SPACES AVAILABLE. BOOK YOURS NOW!
http://growyourfortune.eventbrite.sg/
Are you looking for investment opportunities and ways to grow your money passively?
Interested in Forex Trading, but don't know how and where to start?
Wish you could make money without having to worry or do anything at all?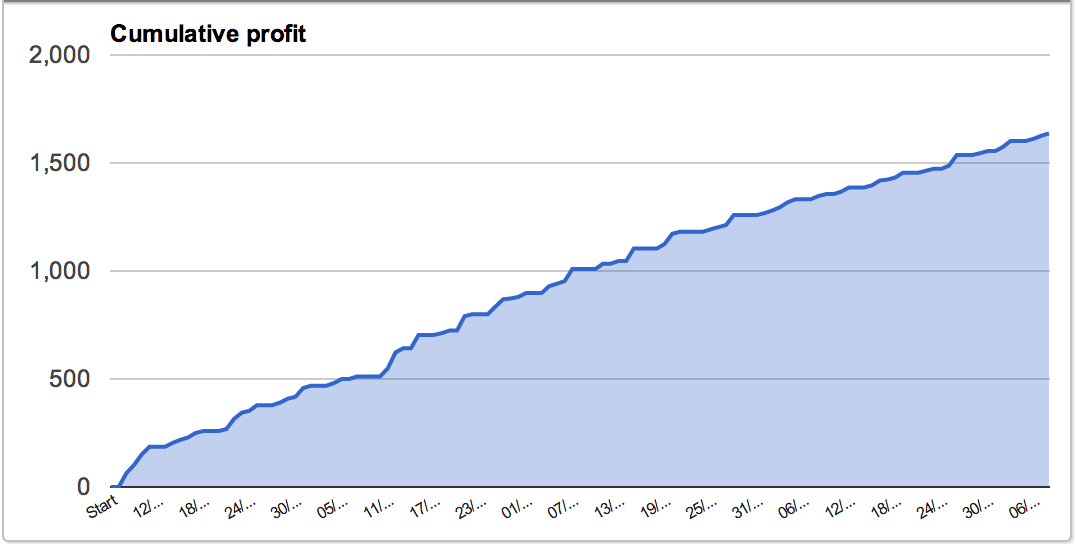 Then LSC's 3 ATM Programme may be the BEST way to grow your fortune.
Or we like to say, let your fortune grow FOR you!
WHY TRADE FOREX?
– Volatile markets presenting many trading opportunities in rising and falling markets.
– 24 hour trading from Monday to Friday.
– LARGEST trade volume in the World - about 4 Trillion US Dollars daily. In comparison, the daily trade volume of the New York Stock Exchange is only USD 25 billion.
– Minimal or no commissions.
WHY AUTOMATED TRADING?
– Manual trading requires lots of time and skill, and is subject to emotional influence. Failure rate is very high.
– Automated Trading uses a fixed set of rules and is emotionless. If programmed correctly, and with sufficient capital backing and reasonable profit return expectation to minimize risk, one can achieve ROI of more than 5% monthly with minimum risk.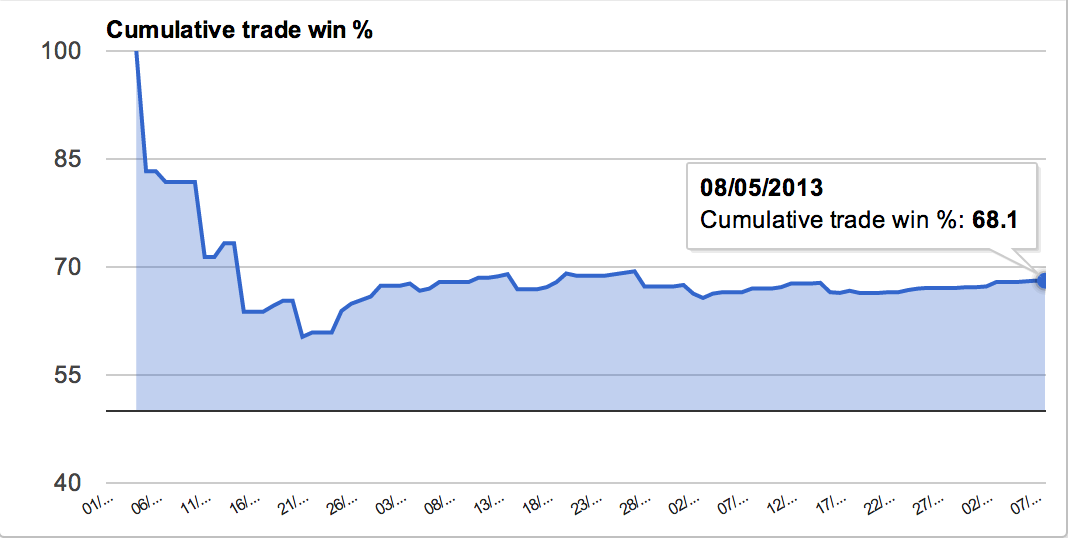 WHY LS CAPITAL?
– Our Expert Advisors (EA) are built by REAL TRADERS, not just developers or programmers.
– We build our software based on age-old strategies of averaging using only ONE simple CCI indicator.
– Over the last one year, we have more than 300 LOYAL USERS.
– Highly profitable and reliable Trading Robot, achieving 70% winning trades.
– Consistent monthly returns of up to 15% with low risk settings.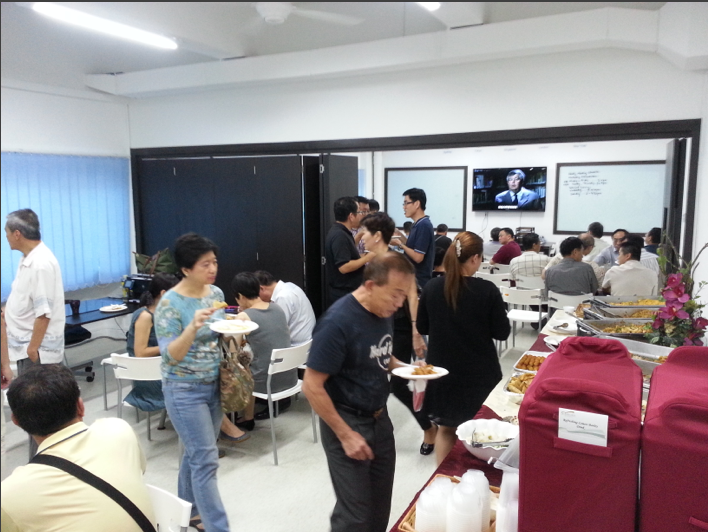 There is no need for any fundamental and technical knowledge of Forex Trading to start trading with our Robot!
BUILD MONTHLY RECURRING INCOME WITH MINIMAL CAPITAL AND RISK
GROW YOUR FORTUNE PASSIVELY WITH MINIMAL TIME AND EFFORT

GET STARTED WITH AS LITTLE AS USD$2000

ENHANCE YOUR FINANCIAL POSITION

START EARNING WITHOUT PRIOR KNOWLEDGE OF FOREX TRADING
GET PAID UP TO 84% MONTHLY WITHOUT DOING ANYTHING

ALWAYS MAKE YOUR MONEY WORK HARDER FOR YOU!
Well, don't take our word for it. Come down and see it for YOURSELF!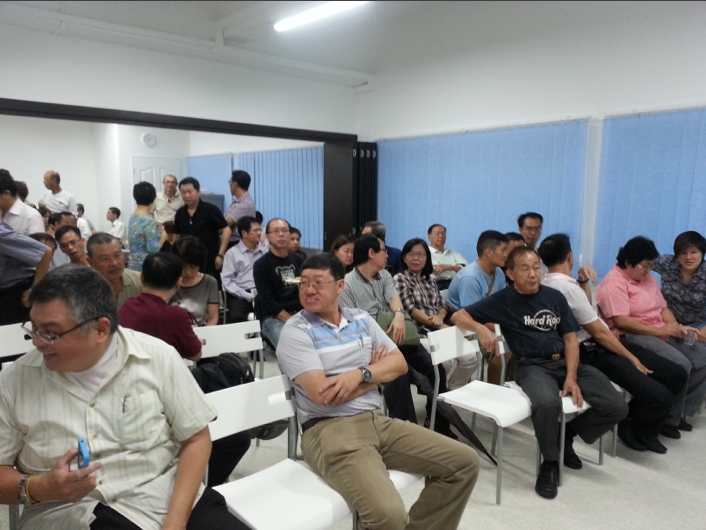 "Hey! Who's the Speaker?"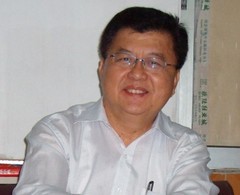 Edward Khoo is the founder of LS Capital Pte Ltd, and is dedicated to helping individuals build monthly recurring income with minimum capital, risk, time and effort. Edward has over 10 years of experience in researching, developing and testing Forex Trading Software.
Edward has accumulated a wealth of experience under his belt in building and developing businesses, as well as in banking software development. With this, he has managed to not only build a highly profitable and reliable trading software, but also a business system to help customers build long term recurring income.