Click LIKE to Follow us at Facebook
Synapse Trading - Spencer Li
=========================================================
Interviewed with Spencer Li - May2014
Can you briefly describe your trading strategy?
To start, let me first explain the philosophy behind my strategies.
Most trading strategies fail because of 3 reasons:
Low hit rate with too high risk
Too complex to execute
Too time-consuming
To solve these problems, I utilised behavioural science to study the behaviour of markets and individuals, finding universal traits that enabled me to effectively time any market with minimal risk. By keeping the setups simple and effective, only 30 minutes a day was required for analysis and execution. For example, by using the principle of "one good trade a week", it is good enough to replace the income from most typical "9-to-5″ day jobs. By focusing only on quality setups, there is no need for constant monitoring, and thus pretty stress-free.
Are there common traits among your successful students?
In the final segment of the "Synapse Program", we have this module called "The 7 traits of all successful traders." Basically, it is a compilation (from new and professional traders) of the essential mental attributes that a trader needs to acquire.
Of the 7, one of the most important traits is discipline. Traders who fail generally do so because they get too greedy and deviate from the system, or skip some steps due to laziness, and thus do not get the best trades. Other traits include mental agility, circle of control, knowing when to cut losses, and knowing when to take profit, etc
========================================================
New review today 18-May2013 at Cityindex #20-01 6 Battery Road. The first preview I had with spencer was in Oct-2012.
http://sgtradingcourses.blogspot.sg/2012/10/synapse-trading-spencer-li.html
What is Market Timing?
Does it Work?
How can you do it?
Which is Correct?
Buy low, sell high
Buy cheap, sell dear
Buy under-valued, sell over-valued
Market Behavior - Deciphering the Emotions
The buying wave: Hope --> Greed --> Exuberance!
The selling wave: Exuberance --> Fear --> Hope!
Market Timing is.
.
About Timing (Not Price)
About Psychology, Behavior and Emotions
About Having the Odds in your Favour
Results Ranking investment approach
1. Timing with Charts
2. Value Investing
3. Dollar-cost Averaging
4. Buy-and-Hold
Reading Beyond Charts
Reading the people behind the charts
Repeated patterns of human psychology
Thinking one step ahead
"Simplicity is the ultimate sophistication" - Leonardo Da Vinci
1. Market Players
Accumulation vs Distribution
New Buyers and Sellers on the sidelines
Existing buyers and sellers
2. Price Behavior
How to spot real buying and selling
Precision-timing of entries and exits
Catching the tuning points
Key Take-Aways
1. Market timing is knowing when the odds are in your favour
2. The market is not made of numbers - it is made of
people and emotions
3. Learn to read the behavior of market players from charts
Training Programs
The Synapse Program
Hands-on Workshops (monthly sessions 12x, market review and outlook, practice on real charts)
Traders Network (alumni & professional traders, daily forum support, chance to network)
Program Details
22-23 Jun 2013
Lunch provided
Workbook & Materials
Network membership
Skills Mastery - Practical applications of market timing
Predict breakouts before they occur
Capture big long-term price trends
Pinpoint major market turning points
Behavioral Patterns
Putting everything together
Proven patterns with odds in your favour
Shortcut setups to save time
Break Swing Bounce Turn
Full package - S$ 3,280
Special Promotion S$ 2,680
My Journey
"Whether you think you can, or you think you can't - either way you are right."
==============================================================
Details for next intakeDate: 14 & 15 Dec 2013 Time: 10.00am to 6.00pm
Course Outline
Part 1 – Mastering the Basics
In this segment, we will start right from the basics, tacking the key concepts and
fundamental skills in trading, before moving on to the key tools and techniques used by
professional traders.
Technical Analysis vs. Fundamental Analysis. vs Behavioral Analysis
 Technicals: The confluence of Price, Volume & Time
 Fundamentals: Understanding market cycles and the big picture, and how to use
news to your advantage in trading
 Behavior: How to identify Greed & Fear, and how to read emotions and behavior
from price and volume
Key Tools & Techniques
 Big players and market trending behavior
 Reaction at Demand & Supply zones and the driving force behind these actions
 Common patterns found on charts, and the psychological rationale behind them
Part 2 – The 7 Step Formula
The 7 step formula is a carefully crafted sequence of 7 steps, specially designed for new
traders to follow and effectively execute a trade from start to finish. Over time, this will
become second nature to them. In the meantime, there is a quick checklist they can use.
#1 Behavioral Analysis
 Analyze market behavior to derive the market state
 Understand the inner workings of how big players accumulate, markup, distribute
and markdown markets that they control
#2 The 4 Setups
 Decide on the best setup to use based on market behavior and market state
 Learn how to do a detailed analysis of price and volume behavior (eg. Market
control, Breakouts & momentum, Probing & failed probes, The Volume Turn, etc)
#3 The Edge
 Learn the math and science behind trading
 Discover how funds obtain and maintain their Edge
 Debunk the common misconceptions about risk, reward, and hitrate
# 4 Precision Entry
 How to time your entry to precision to keep risk small and cut losses fast
 Learn the different types of orders and how to use them
 Identify the best signal bars and price-volume clues for initiating a trade entry
#5 Risk Control
 Learn the parameters for money management and risk management
 Know when to adopt aggressive vs. defensive position-sizing
 Learn how to use tools like ASL (absolute stoploss) and TSL (trailing stoploss) to
manage risk and optimize profits
#6 Tactical Exit
 Choose from different exit strategies to maximize your profits
 Discover how to derive (TP) profit targets to lock in profits
 How to spot warning signs and use early discretionary exits to protect your profits
#7 Evolution
 Get exposure to different markets and products (stocks, forex, futures,
commodities, CFDs, etc)
 Develop your trading style by finding your ideal timeframe and specialization
Part 3 – Practical Application
This last segment will be the hands-on session, where we apply the skills learnt over the
past 2 days, under the guidance of the trainer.
 Q&A with review of objectives and feedback
 Individual case studies and charts analysis
 Additional resources – supplementary books, watchlists, spreadsheets for risk
management and trade records, etc
 Advanced psychology: The 7 key traits of professional traders
 Follow-up: Monthly LIVE workshops and private forum guidelines
================================================================
Oct-2012 review:
http://synapsetrading.com/
S$2,600
2-day workshop conducting every quarterly free re-sit
Monthly support group
Access to private forum
SPENCER LI
Spencer obtained his B.BM and B.Acc double degrees (cum laude) from Singapore Management University, and also holds the Certificate of Technical Analysis. He is a full time trader with over 7 years of experience, having traded options, stocks, CFDs, forex and futures. He has been featured in major publications such as the Business Times, and is frequently invited to speak at private events.
Spencer is the founder and head trainer of
Synapse Trading, credited with formulating the trader's blueprint to train new traders. He specializes in price action and psychology.
Trading in a Nutshell - USD (Understanding - Strategizing - Doing)
Beginner Trap - Why trader fail?
- Lack of solid foundation
- Trying to reinvent the wheel
- Knowledge without skill
What to Avoid - Red Flag
- High guarantee return
- Selling a magic pill, instant results
- Holy grail, blackbox system
- Trainers are not really traders
Seeing the big picture: Do you know what is happening?
- Why do prices move? How do prices move? Filtering the noise
- How does everything tie together? FX, Stock indices, Treasuries, Commodities intermarket analysis
- What strategies are best for current market?
Snapshot Decisions: Net Positive Outcome (NPO) - Probability x risk/reward > 0
- Decide within seconds whether a trade is worth taking
- Risk vs Reward
- Analysis Paralysis vs Gambling
Behavirous Analysis
- Based on human behaviour
- Build a mental sccenario as price unfolds
- Clues using charts as universal language
- Evolution of Price Action
Strategizing - 7 setup
1. Trend Play
- Catching the BIG MOVES
- Occurs 20% of the time
- Good risk/reward ratio
- Best for beginner, hands free
- Catching market cycles (EMA 200-day)
2. Breakout Play
- Pent up energy (support and resistance)
- Price has to being press down and consolidated
- High risk/reward
3. Momentum Play (Explosive)
- Fast in, fast out as price can u-turn very fast
- Buy high sell higher, Sell low buy lower
4. Reversal Play
- Picking tops and bottoms
- Avoid falling knife
- Catching start of new trend
- Potentially a big swing
5. Range Play (Yo-Yo)
- Flat, non trending market
- Occurs 80% of the time
- No clear levels
- Buy Low, Sell High
- Most breakout fail, look for turning pont via chart pattern
6. Fade Play (Frame snap back)
- Prices have gone too far and too fast
- Extreme overbought and oversold
- Counter-trend
- Only for experience trader but new beginner likes to trade this and most suffer losses
7. Reversal Psychology Play
- Counter trend setup
- Indicator herd, eg MACD historgram crosses zero line
Discover your niche (Success has various forms):
- Your favourite plays
- Ideal time frame, product and style
- Personality profiling
Doing -Brain Efficiency
- Train your mind to work with you
- What is your circle of control
- How do you tap on your strengths and weaknesses
- Mental training exercises to train the mind
- Keep a trading journal
Key trader attributes
- Focus your time and energy
- What are my weak points
- What do I need to improve
Avoid: Ticking time bomb
- Excellent chart reading skills with consistant profit but LARGE DRAW DOWN
- REFUSAL to cut loss, DOUDBBLING Draw Down
- Revenge trading
Avoid: Compulsive Gamble Trading
- Good at finding setup but TOO MANY setups
- Profit on some good trades but too many losses
- Trading sub-optimal setup just for action
- Miss out other best setups as already lockup in other sub-optimal setup
- Trade larger size when draw down

==========================================================
Global Markets Weekly Update [19/01/2014]
Global Indices & ETFs
Last week, we saw the European markets take the lead, with the FTSE 100 benchmark looking to break above the 2007 highs. Compared to the other equity markets, such as the Dow Jones and the S&P 500, this market has been lagging the past few months, will it be the next to take the lead?
Singapore Markets
The STI is still stuck in the selling zone, and it will have to take substantial buying conviction to push past the zone of supply. We will continue to watch from the sidelines, or take short-term swing trades. I have also included a list of some potentially interesting counters to watch out for, which we will be monitoring for the week ahead.
Forex & Commodities
On the forex and commodities front, last week was a blast!
After the news on Friday, we saw the uptrend in Gold resume, and a violent breakdown in EUR/USD. I am targeting 1265 as my first TP for Gold (the first chart), and I have plotted in the key zone for the EUR/USD (second chart). I am expecting a pretty large downside for EUR/USD.
Portfolio updates:
========= Extract from Synapsetrading on 2Jan-2014
======
5-tips-to-start-your-2014-with-a-bang
http://synapsetrading.com/2014/01/5-tips-to-start-your-2014-with-a-bang/
Tip #1 Set aside some alone time to plan your goals
No one succeeds without a plan, so invest some time to plan not just for the year ahead, but also for the next few years ahead. Feel free to share your resolutions with your close friends to enhance your resolve.
Tip #2 Do something nice for your family
Remember that your family is always there to support you, so do treasure them. It doesn't have to be something grand, for example I brought my family out for a dinner & movie.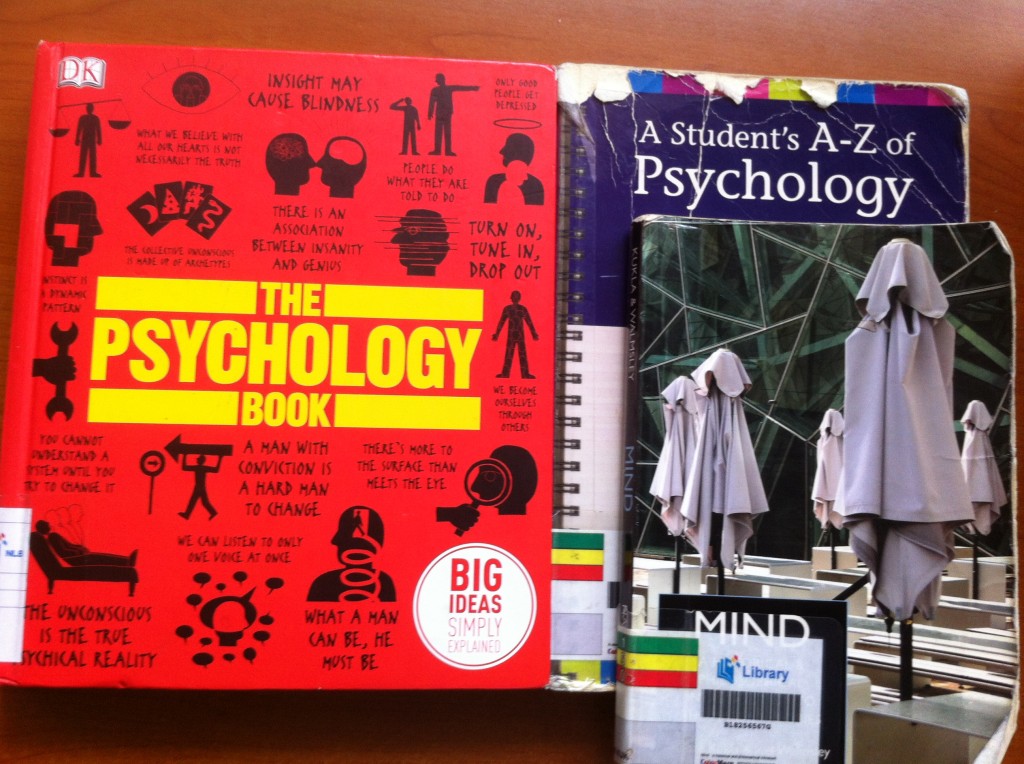 Tip #3 Learn a new skill
Instead of spending your free time on facebook or watching TV/videos, invest the time to learn a new skill, by reading more books or attending a course. For myself, I have signed up for some enrichment courses, and I am planning to continue my research on psychology and behavioral analysis.
Tip #4 Do not neglect your health
The 3 key assets a person needs to keep in balance: heath, wealth, time. If you lack any of these, it is unlikely you will be able to enjoy yourself. So this year, make it a resolution to hit the gym or take up a new sport!
Tip #5 Start building your retirement portfolio NOW!
You might think I'm crazy, building my retirement portfolio at 27, but personally I feel that we should always begin with the end in mind. After all, if you start planning only when you want to retire, it might be too late by then. It is best to start early when time is on your side, and who knows, you might be able to retire earlier than expected! :p
May the rest of your life, be the best of your life!